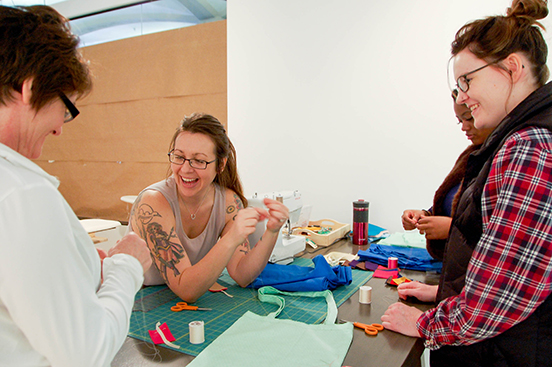 ---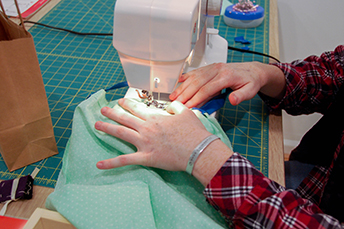 For 11 years, Jaclyn Tejeda dreamt of creating a sustainable and eco-friendly workshop in Lincoln. Since opening the Black Market Clothing Exchange in 2004, Jackie aimed to supplement the eco-friendly store with a workshop for people to learn both basic and advanced sewing methods. 
Today, Jackie's dream is realized with the Black Market Sustainable Eco-friendly Workshop (SEW). The web page for the workshop states: "Sewing is an important skill for all ages, young and old. Sewing sharpens the mind, enhances creativity, and reduces stress therefore sustaining a better quality of life for our community." 
The new SEW space is adjacent to the Black Market Clothing Exchange in the Gold's building. Rows of sewing machines and sewing supplies make up the main space. A few stairs ahead, Tejeda's own sewing machine station is displayed and utilized for demonstrating sewing techniques and mechanics up close. Beyond that, complimentary pastries and beverages await the early-bird customers. 
Everything, including material and sewing tools, are provided for students unless BYOM, bring your own material, is listed. 
The workshop currently offers a variety of three-hour classes, including SEW basic, SEW alteration and SEW party. Classes focusing on specific facets of clothing (zippers, buttons, collars and more) will also be offered.
Jackie said SEW will ultimately include paid internships, a handmade clothing line and summer camps for children ages 8-18. 
---
Black Market SEW will begin offering classes on Feb. 13 and continue on various Saturdays throughout the next few months. 
Visit their website for more details.