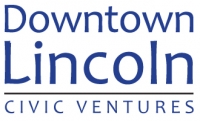 OUR VISION: "To create a unique sense of place via a diverse and continuous retail experience."
MISSION STATEMENT: "Support unique, local independent concepts with a sprinkling of brands."
Summary
While downtown Lincoln has enjoyed a resurgence over the past decade, gains in retail have largely eluded downtown boosters and civic leaders. Today, strengthening downtown retail has emerged as a top priority for Lincoln shared by the downtown business community, the University of Nebraska, the new city Mayoral administration and the 2015 Vision Group composed of influential leaders from throughout the community.
To create an action plan to improve downtown retail, the Downtown Lincoln Association (DLA), City of Lincoln and Lincoln Chamber of Commerce commissioned a retail retention and recruitment strategy that was completed in the summer of 2007. Based upon the strategy's comprehensive analysis of both the downtown and the Omaha/Lincoln regional markets, the key to re‐energizing downtown retail over the next five years is to support unique, local independent concepts with a sprinkling of brands. By attracting a critical mass of independent retail that collectively creates a vibrant destination, downtown can establish the visible fundamentals and "buzz" required to attract brand name stores. Such concepts can be generated by local entrepreneurs looking to start a new business or expand an existing retail or restaurant presences, or may come from regional businesses looking to expand store locations.
Additionally, the retail strategy revealed a relatively new market phenomenon that is bringing one‐of‐a‐kind store concepts to downtown. Several of downtown's most innovative and successful shops have been started by recent graduates of the University of Nebraska (UNL). Formalizing UNL/downtown linkages, including business development, marketing and physical connections, can strengthen the retail strategy.
To advance the immediate implementation of the downtown retail strategy, the DLA, UNL and the Vision 2015 Group teamed up to commission a business plan to design, launch and manage an ongoing Downtown Lincoln Retail Support Program. Building upon the work of the retail recruitment and retention strategy, the business plan was crystallized during a two‐day retail charrette that was conducted in early October 2007. The charrette included intensive strategy sessions with the key players that could mobilize energy and resources to create a retail support program – the business community through DLA and Vision 2015, UNL and the University of Nebraska (NU) Foundation, and the City of Lincoln.
The following common goals and desired outcomes for the Retail Support Program emerged during the charrette:
Operations

The development and management of this program will be handled by Downtown Civic Ventures (DCV). DCV is an existing 501c6 non‐profit subsidiary of DLA which will house the Retail Support Program. DCV becomes a "one‐stop shop", or entry portal, for any retail business that wants to start, expand or relocate within downtown Lincoln. The overall Downtown Lincoln Retail Support Program framework is envisioned as follows:
Goals & Objectives

 CREATE 15 NEW BUSINESSES WITHIN NEXT 5 YEARS.

 CREATE A VITAL DOWNTOWN.

 FOSTER UNIQUE RETAIL CONCEPTS THAT ENHANCE THE DOWNTOWN EXPERIENCE.
Program Features

Retail Incentive Program:
- Create incentives such as rent subsidies, loans, equity participations, TI leases & grants.
- Form Eligibility criteria.
UNL Initiatives:
- Form UNL Advisory Committee.
- Develop retail curriculum.
- Create young entrepreneur programs.
Parking Initiatives
- Use parking as an economic development tool.
- Improve parking marketing.
Public Space Enhancements
- Signage, kiosk, Dock, sidewalk & way finding improvements.
- Form physical connections.
Retail Leasing Strategy
- Retail Mix recommendations. 
- Property owner outreach.
Marketing
- Create a vision.
- Serve as information hub
- Sell the incentive program.
Community Benefits

- Fills empty storefronts, creating an inviting downtown.
- Keeps UNL graduates in Lincoln.
- Provides a reality-based initiative for UNL students.
- Creates more jobs for the community.
- Brings local Lincoln residents downtown.
- Retail becomes an amenity to encourage housing and strengthen downtown. 
- Creates a sense of place attracting visitors, residents and workers downtown.
- Makes downtown Lincoln a destination location.
- Slows "brain drain" of college graduates leaving Lincoln.