September: Amy Larson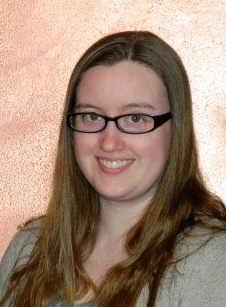 Nomination:
Amy was nominated by her co-worker and friend, Jacob Bus, who said the following about his colleague: 
"Amy has recently taken charge of our department and we are now soaring. The Inceptia department began roughly three years ago and she has been the one who has helped build it up to the amazing company that it is today."
"Amy is a kind and caring individual who is always looking out for her employees and making sure that they have what they need to succeed. She is passionate about her job, and is a true inspiration to those around her."
---
Q & A with Amy Larson
How long have you been with your employer and/or working in Downtown Lincoln?
I work for Inceptia, which is a non-profit that promotes financial education in universities and high schools. I joined the company almost 6 years ago, when my department was newly created.  
What is your primary role in the workplace?
I am a Supervisor, so my primary role is making sure my coworkers have what they need so they can focus on helping people. This involves lots of planning, researching, training, coaching, and analyzing trends. We also come up with contests and events to keep things interesting. And the occasional birthday prank.
What is your favorite part about working at your company?                                                          
Our team is a little quirky, very fun, and very good at what we do. Also, I track how many people we've helped over time, so I can always get a satisfaction boost there. I have a meaningful purpose and community here.
What is your favorite place to eat in Downtown Lincoln?
For a quick dinner, Bisonwitches is amazing for sandwiches and drink specials. Goodcents has the best deal on subs, and I get lunch there often.
What is your favorite thing to do Downtown Lincoln?
My husband serves shaved ice at Tylo's Hawaiian Ice during downtown events, plus we live close by, so we spend a lot of time downtown. Here's the short list: We've started playing pinball at Joysticks and also checking out the other pinball machines around town. Karaoke at Sandy's or Bodega's is an old favorite. Live music at Duffy's, Knickerbockers, Zoo Bar, the new Tower Square. And eating all the food at all the restaurants!