March 2015: Marcus Quevedo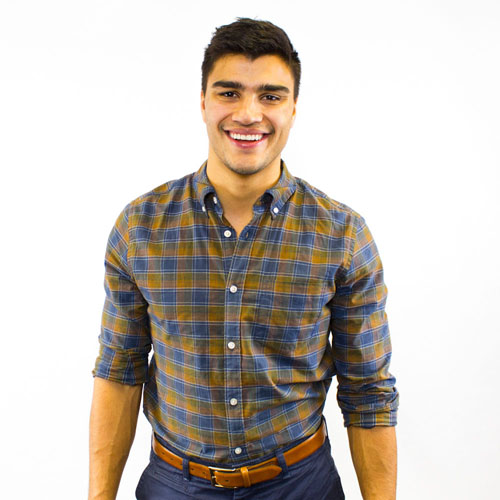 Nomination:
"Marcus has gone from intern to full-time employee with ease. He has made himself an integral part of Bulu Box in many aspects and is constantly bringing new ideas to the table. He has also mastered interacting with customers in a fun and informative way."
Q & A with Marcus:
How long have you been with your employer and/or working in Downtown Lincoln? 
I've been with Bulu Box for 2 years. I started as an intern and came on full time after graduating from the University.
What is your primary role in the workplace?
My primary role is Social Media Manager / Copywriter but I also work a lot in other marketing areas. As a start up we all wear a lot of different hats. 
What is your favorite part about working at your company?
The culture. Bulu Box has set itself apart by being a business that encourages the free flow of ideas and opinions while also respecting each employee's individuality. It's written right in our core values. Every person who works at Bulu Box brings their own passions and interests and all of those passions are used to push the business forward. 
What is your favorite place to eat in Downtown Lincoln?
My favorite place to eat downtown... it's a tie between LeadBelly's for the Cuban Burger and C Berry's for the Pulled Pork Nachos. 
What is your favorite thing to do Downtown Lincoln?
Living in downtown Lincoln is my favorite thing. Living and working in downtown Lincoln allows me the opportunity to walk out my door and instantly have something to do, somewhere to go, or someone to see. 
---
Do you work in Downtown Lincoln alongside a talented and driven colleague?  Click here to nominate them for next month's Downtown Employee of the Month.