February 2016: Jason Helgren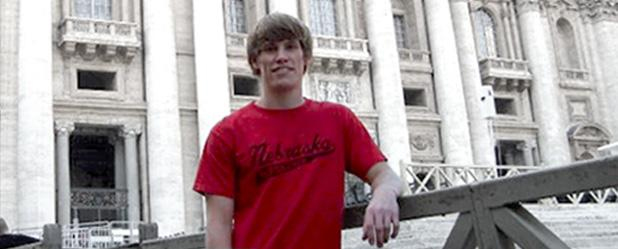 Nomination:
Jason was nominated by his former Boss Michaella Kumke at the Lincoln Children' Museum. This is what she had to say on behalf of Jason: 
"As the key organizer of all the interesting, educational and downright FUN events at the Museum, Jason has made the Museum a destination of note. It's not only a fun place for children & families, but Jason's execution of the biannual Adult Takeover events makes the Museum an accessible & inviting place for "big kids" to play & learn too!​"
"As Jason's former boss, I acknowledge my view of Jason's outstanding contributions to the Downtown LNK scene is biased, however he still absolutely deserves this fun recognition.​"
- Michaella Kumke
---
Q & A with Jason
1.  How long have you been with your employer and/or working in Downtown Lincoln?
I have been working at the Lincoln Children's Museum for the past four and a half years.
2.  What is your primary role in the workplace?
I am the special events coordinator at the Museum, so my primary role is planning the details for and working with community partners to come to the various events we have throughout the year.
3.  What is your favorite part about working at your company?
It's tough to choose my favorite part about working at the Museum. I enjoy working with my colleagues, getting to meet and partner with many different organizations in the community, and getting to see families smile and laugh together.
4.  What is your favorite place to eat in Downtown Lincoln?
Downtown Lincoln has a lot of great places to eat. Raising Cane's, Pickleman's, Doozy's, and Noodles are all great choices if I only feel like walking a block from the Museum. I also really enjoy going to the Haymarket.
5. What is your favorite thing to do Downtown Lincoln?
Going to the Haymarket for an event or to get food and drinks is a great time, especially when the weather is nice and you can enjoy walking around. I'm also a big Husker fan, so doing anything involving the Huskers - a football or basketball game, Football Fridays in the Railyard - is always fun.