August: Laura Uridil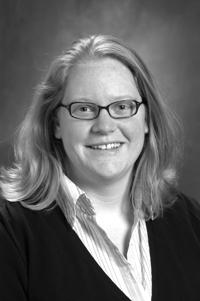 nomination
"Laura has done amazing work for the community for the past 8 years. In addition to her work with the agency, she is very involved in the community providing many opportunities for people to be engaged in making Lincoln a better place for all. She volunteers her free time as well and supports many of the activities and events in Lincoln."
- Mick Hale
---
How long have you been with your employer and/or working in Downtown Lincoln?
I have worked for Leadership Lincoln, Inc. since 2006 and Leadership Lincoln has always had an office downtown (since we were founded in 1985),
What is your primary role in the workplace?
I am Leadership Lincoln's Programs Coordinator and I facilitate our four community leadership development programs (Fellows, Lincoln Executive Series, Project A.L.L. and Youth Leadership Lincoln).
 What is your favorite part about working at your company?
The people! I get to spend my days working for and with people who care about Lincoln, people who work and volunteer and lead every day to strengthen Lincoln, to serve Lincoln and to keep Lincoln vibrant and strong. I love spending time with our program participants each year and learning about what they value in Lincoln and how they engage in our community. And we are so lucky to have hundreds of volunteers who support our programs and I am constantly inspired by and learning from these great folks!
What is your favorite place to eat in Downtown Lincoln?
Oh, I have to pick just one? Here are some tops: Blue Orchid, The Oven, Lazlo's, Maggie's Vegetarian Wraps, Sebastian's Table, Dat's Cuisine, not to mention I recently discovered Amsterdam Falafel!
What is your favorite thing to do Downtown Lincoln?
I love all the outdoor events:  Jazz in June, Farmer's Market, Lincoln Community Foundation Garden Concert Series, Hear Lincoln, movies on the Cube in the Railyard, festivals, Ivanna Cone ice cream at Iron Horse Park, I could go on and on!